Workers' compensation experts.
What Is a Work Injury?
A work injury is any harm, mental or physical, that happened during the course and scope of your job. This can even include walking into work or driving from one job site to another.
Some workplace accidents are minor. But when they cause significant injuries, lost time and income, enduring pain, disability, or, worse, the expense and the negative impacts on you and your family can feel unbearable.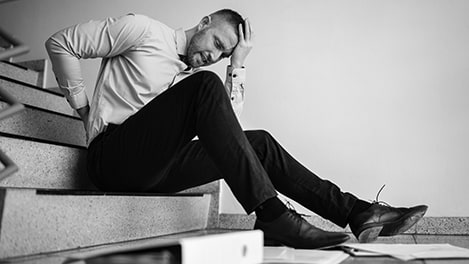 Do I Have a Case?
The workers' compensation system is a form of insurance that is supposed to cover costs for those who are injured on the job. So, if that happens to you, you may be entitled to compensation for lost wages, medical bills, and rehabilitation. It is vital to have an advocate on your side, protecting your rights and looking out for you amid all the advice from doctors, your employer, and even representatives from the insurance company.
What if your employer doesn't want to pay or they don't believe your claim? Workers' comp laws are complex, and business owners and managers often don't understand your rights or their responsibilities. You don't know those laws, either—you just want help!
As experienced Minnesota workers' compensation lawyers, we understand the issues surrounding workplace injury and always go the extra mile to make sure you get the benefits you deserve.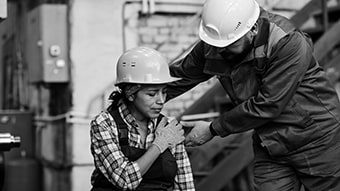 How We Work
Every case is unique, but the way we work to represent clients follows the same basic process:
Contact us for a free consultation.
You can either call or fill out our contact form.
An attorney responds to learn more about when you were injured, what happened, your current medical status, if you reported your injury, etc. This is a free consultation, no matter what. These details tell us whether your case has merit—whether it will be worth our time and yours to proceed.
We send you our Retainer Agreement that outlines the scope of our representation, our contingency fee, and has some authorizations for us to obtain information on your behalf.
We will pull together records about your injury and medical treatment and open a claim with the relevant insurance company.
Our goal is to obtain a resolution that you are satisfied with. We will fight for you and advise you of the risks so you can make the decision that is right for you.
It Takes Time, So Be Patient
We know patience is a lot to ask when you're stressed about your injury and everything else, but there are many variables and many entities involved in pursuing your case. Investigation can take a long time, and there are inevitable scheduling delays, but the last thing we want to do is rush to settlement before you've received all the medical treatment you need. If you might require additional treatment in the future even though your current treatment has ended, we will build compensation for that into your settlement.
I worked my job over 30 years and over 13 years never called in sick! I thought when I was hurt on the job the company would be there for me. They weren't. I called Aaron Ferguson Law, and they were in my corner. Jeremy Lagasse was absolutely outstanding and relentless in making sure that my needs were met and [that I] received the settlement my family and I deserved!
—Glenn M.
Aaron Ferguson Law client
You need a lawyer because the details matter. Many things can get missed or mishandled if you are not in the business of doing this every day.
—Danny Jardine, Attorney
Aaron Ferguson Law
Jeremy Lagasse never backed down. He never gave me false hope or gave wrong information to me from day one. Jeremy made me feel like family. … When we had long wait periods between court dates, he would still check in to check if I was doing okay.
—Roman T
Aaron Ferguson Law client
Don't Wait!
Most people can't do this on their own. You deserve the legal expertise and resources you need to take on insurance companies.