Workers' Compensation/Work Injury
If you've been injured while working, you should get all your workers' comp benefits. You may be eligible for more than you realize. Don't wait, it could cost you money. You deserve to have an expert fighting for you.
Personal Injury
If someone's negligence has caused you serious physical, mental, or emotional harm, you may have a claim. The best way to find out is to talk with us for free. Don't take on insurance companies and their lawyers without your own expert.
Specialized Legal Support
That Gets Results
Minnesotans are hardy people. Many of us would rather suffer than seek medical attention. Sometimes it takes an expert to help explain the importance of obtaining medical treatment and to give you recommendations for who to see so you have good evidence of your injuries and claims.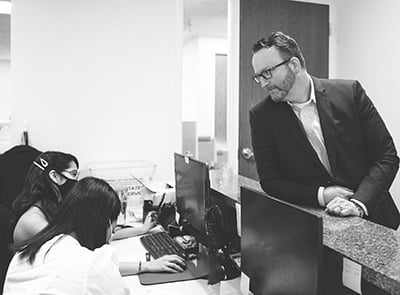 Consulting a lawyer as soon as possible when you're injured ensures you fully
understand your legal rights because they will be explained by someone who has your best interest at heart. In some cases, there are deadlines and reporting requirements that if missed can jeopardize your case. Speaking to a lawyer quickly is crucial to ensure evidence is preserved and those deadlines are met.
At Aaron Ferguson Law, you get more than a fearless, powerful advocate. You get our entire professional support team. Having a dedicated appellate and research attorney sets our firm apart. You can be assured that we are putting every resource possible toward fighting for your rightful compensation.
Amazing results helping me get my life back on track.
—Tim P.
Aaron Ferguson Law client
The most satisfying part of my work is getting folks through the process and getting them the compensation that insurance companies told them they didn't deserve.
Aaron Ferguson
Founder/Owner, Aaron Ferguson Law
Do You Have a Case?
We tackle cases when we confidently feel we can truly benefit our clients. We decide based on the merits of each case—the severity of your injuries and whether there is sufficient insurance coverage available to appropriately compensate you. The only way to know for sure is to talk with us so we can learn more. Use this form to tell us as much as you can about your injury situation and desired outcome. We will respond promptly.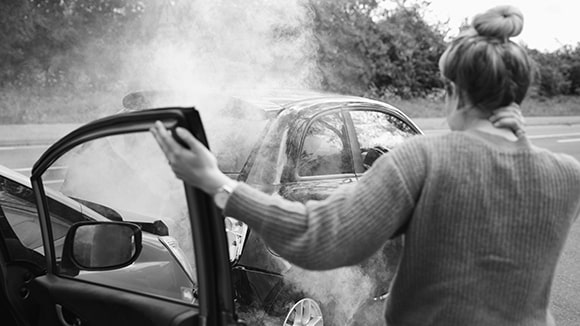 Speak with an Injury Lawyer